Step 1. Overview and main competencies
The European Commission is often described as the "government of the European Union". It is an executive body and the bureaucratic heart of the European Union, responsible for proposing new legislation, as well as implementation and management of the EU budget and EU common policies. Please note that the European Commission is the only EU institution holding the right of legislative initiative.
The Commission can be roughly divided into two branches: bureaucratic (Directorates General) and political (College of Commissioners). The bureaucratic branch of the Commission consists of 40 departments in the form of directorates-general which are responsible for specific policy areas (environment, competition) and services (communication, translation, budget). The departments are staffed by European civil servants and led by a director-general who oversees the activities of several directorates. All in all, the Commission staff numbers around 25,000 employees.
The College of Commissioners is a collective body encompassing all European Commissioners with the President of the European Commission in charge. Currently the College is comprised of 28 Commissioners, one from each EU Member State, who are responsible for different policy areas. The Commissioners are tasked with promoting the general interest of the Union and are obligated to take all appropriate initiatives to that end. For this reason, they are completely politically independent from the EU Member States.
(For more information please see: M. Egeberg, "The European Commission", in: M. Cini, N. Perez-Solorzano Borragan, European Union Politics, Oxford University Press, 2016, pp. 125-137.)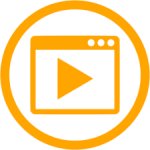 Now watch this video outlining the main competencies of the European Commission.