STEP 4. CITIZENS' INITIATIVE
While the most effective action to influence policy-making at the EU level is through interest groups and political groups in the EP, citizens can try to influence the European Commission also directly through the so-called citizens' initiative.
It is a participatory democracy instrument that allows citizens to have a direct voice and to suggest concrete legal changes in any policy area where the European Commission has power to propose legislation.
Seven citizens with the age to vote and living in at least 7 different Member States can come together to launch a petition on a specific issue they think is important and close to their interest. All EU citizens old enough to vote in the European Parliament elections (18 years old, except in Austria & Malta where the voting age is 16, and Greece where the voting age is 17) can sign a citizens' initiative, filling a specific statement of support, on paper or online.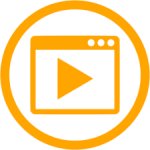 To have a better understanding of this process, look at the following video: