INTRODUCTION TO EUROPEAN UNION LAW
Step 1. Overview
In this unit, you will learn why European Union law (EU law) was developed. EU law is unique –it is quite different from both national and international law. First, let's brush up your knowledge about the European Union (EU) itself.
The EU is a community of 27 Member States, comprising 7% of the world population. It is currently one of the largest economies in the world, representing 16% of the global gross domestic product (GDP).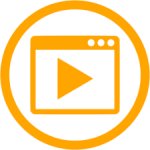 Now watch next short video about the EU.