INTRODUCTION TO EUROPEAN UNION LAW
Step 3. International EU agreements
The EU cannot act in insulation from global developments. That is why the EU itself needs to establish economic, social and political relations with other states and international organizations. International EU agreements are legally binding agreements between the EU and third countries or international intergovernmental organizations.
Member States are parties to each international agreement the EU concludes with third countries. Member States are thus obligated to observe and implement the provisions of international EU agreements.
Usually the European Commission negotiates with third countries and international organizations on behalf of the Member States. The negotiating team is led by a chief negotiator and includes experts covering all the topics of the negotiation.
The European Commission then submits the text of the international agreement to the European Parliament and the Council of the EU. The Council of the EU and the European Parliament vote on the proposal. If the EP and the Council approve of the agreement, it may be implemented.
There are a few types of international agreements that deserve more attention – association agreements, partnership and cooperation agreements, the Agreement on the European Economic Area, and trade agreements. Whenever an international agreement includes shared competences or complementary competences, or Member States' competences, then the agreement is said to be 'mixed'.
Association agreements regulate trade with third countries, including close economic cooperation and wide-ranging financial assistance provided by the EU. Association arrangements are also used in the preparation of countries for possible membership of the EU. These agreements are used as a preliminary stage towards accession during which the applicant country can work on converging its economy and legal order with that of the EU. When the country is ready, it can start the negotiation process with the EU in order to eventually become a Member State.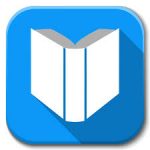 Now read more about the process of joining the EU.