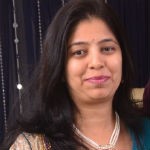 Course author and teacher:
Dr. Rupal Rautdesai
Course author and teacher:
Prof. Garima Panwar
Symbiosis International University - India
Intellectual Property Rights in EU
The course content has been elaborated as a result of Dr. Bindu Ronald's participation in the First EURASIA training round held in University of Catania, Italy between 21st October – 3rd November 2018.
The course has been peer reviewed and validated by Vihar Georgiev
Assistant Professor,
European Studies Department during the short training session which was attended by Dr. Ronald from 30th September - 4th October at Sofia University "St. Kliment Ohridski".
The course has been subjected to accreditation procedures at Symbiosis International University and has become an elective course under LL.M. specialization of European Union Legal Studies. The course has also been put up at UG Board of Studies to be provided as elective course under BA/BBALLB Honours Programme across specialization groups
The course is being offered currently as a value-add/ certificate course for the Jan-June,2020 Semester as internationalization at home opportunity.